We are
Kutch Craft Collective
KCC is a collaborative platform of 5 leading craft organisations Shrujan, VRDI, Kalaraksha, Qasab & Khamir to maximise impact & create unique identity for Authentic Crafts of Kutch
Highest Dedication
to Craftmanship
Kutch Craft Collective (KCC) is a coalition of five leading crafts organizations Kala Raksha, Khamir, Qasab- Kutch Craftswomen' Producer Co. Ltd., Shrujan Creation and Vivekanand Rural Development Institute (VRDI), all who have played a significant role in revival and growth of centuries old cultural crafts of Kutch while creating livelihood opportunities for thousands of artisan families living in the remote areas of the district. The organizations share common vision, values and collaborate with each other on a regular basis both at a strategic level as well for promotion and market development for Kutch Crafts.
When you find Kutch,
you discover craft.
Profiles of KCC Member Organisations
Kala Raksha
Kala Raksha was founded in 1992 as a trust and society with an aim to preserve traditional embroidery and applique arts of the Kutch by making them culturally and economically viable. It works with nearly 1000 embroidery artisans of seven communities, Having base in Sumrasar. Kala Raksha is one of the 5 members of KCC. 
Khamir
Khamir is a platform for conserving crafts, heritage and cultural ecology of Kutch, Gujarat. Instituted after 2001's earthquake as a joint initiative of Kutch Nav Nirman Abhiyan and Nehru Foundation for Development. Khamir has nurtured artisans to be successful entrepreneurs and works for revitalisations and repositioning traditional crafts of Kutch. Khamir is one of the 5 members of KCC.
Shrujan
Shrujan is an organization located in Bhujodi, which started in 1969 when Kutch was facing severe droughts. It has enabled woman kaarigars to use their skill of embroidery to become self-sufficient and to earn a dignified and steady income. It has a family of 4000 women belonging to 12 traditional communities. Shrujan is one of the 5 members of KCC.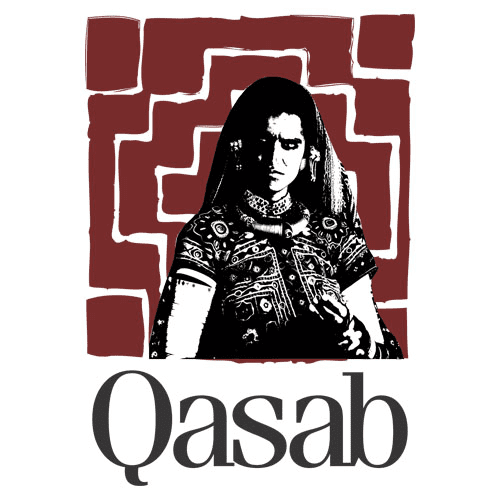 Qasab
Qasab Kutch Craftswomen Producer Co. Ltd. is an artisanal cooperative of 1500+ rural artisans from 11 ethnic communities across 65 villages in the arid interiors of Kutch. The women channelize their traditional skills for a dignified secondary income and sustain their cultural craft in the process. Qasab is one of the 5 members of KCC.  
VRDI
VRDI (Vivekananda Rural Development Institute) was established in 1988 with the mission of skill enhancement of Kutchi artisans and develop craft enterprises. It undertakes training, production, market support, and capacity building of craft enterprises in Mandvi & Mundra specializing in Batik & other textile crafts, generating livelihood opportunities for 800 + women. VRDI is one of the 5 members of KCC.